WEEKEND SHOWS    CONCERT CALENDAR
How to tell if you're listening to The Wall 101.7: If it's rocking, it's the Wall, if it's talking, it's the other guys.
Electric guitar, the Wall. Blah, blah, blah, the other guys.
Morning show that rocks, the Wall. Three guys belching and scratching their privates, the other guys.
I think you've got the idea.
---
---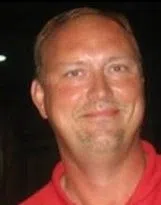 PAUL SZMAL MORNINGS
Paul's career started behind a microphone doing morning announcements in school in the 4th grade…and he hasn't stopped since.  His radio career has taken him to places like Syracuse and Cincinnati, and his work in motorsports has carried him around the country and to Canada and Central America over a 30 year career.  Paul's called the Finger Lakes home since 2010, first hosting mornings on the then-K101.7 before shifting over to the WALL a few years ago.  He's still active in area motorsports announcing events and doing television work  while also hosting DJ Trivia nights around the region weekly.