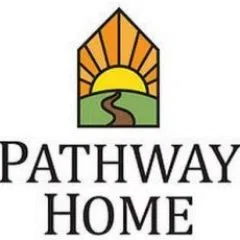 Pathway Home's mission is to provide a home-like environment for terminally ill persons in need of twenty-four-hour care.  Our goal is to provide our guests and their families with quality care and emotional support.
Care is provided free of charge. Funding for daily operating expenses will be dependent on donations and grants.
The March of Dimes  works to end premature birth and other problems that threaten our babies. We help moms have full-term pregnancies and healthy babies. If something goes wrong, we offer information and comfort to families. We research the reasons why babies are born too soon or very sick and work on prevention.
Originally founded in 1958 by Gladys Schultz (and fondly known as "Schultz's, the Beverly Animal Shelter is located in Waterloo, New York. Since Glady's passing in 1991, the shelter was purchased and operated by Dallyn Jenkins, President of the Board of Directors. At that time the shelter was named after Jenkins own mother Beverly, an animal lover and Glady's friend. In 2008, the Beverly Animal Shelter was designated a 501(c)3 non-profit organization.
1 in 3 women and 1 in 2 men in the U.S. will be diagnosed with cancer in their lifetime. One of those people could be you or someone you love. That's why we Relay. When you join a Relay For Life event, you're helping the American Cancer Society fund groundbreaking research, crucial patient care programs, and education and prevention information. When you Relay, you help save lives.
WHILE THE SCHOOLS DO PROVIDE CHILDREN WITH FREE AND REDUCED-COST BREAKFAST AND LUNCH, SOME CHILDREN DON'T HAVE ENOUGH TO EAT OVER THE WEEKEND AND COME TO SCHOOL ON MONDAY HUNGRY. THE SENECA FALLS BACKPACK PROGRAM WAS CREATED TO FILL THIS NEED. WE HELP FAMILIES FEED THEIR CHILDREN DURING WEEKENDS & EXTENDED BREAKS FROM SCHOOL.
A backpack program providing food for needy children of Waterloo NY. Started 4 years ago,
Trevor's Gift
has distributed more than 23,000 food packages.