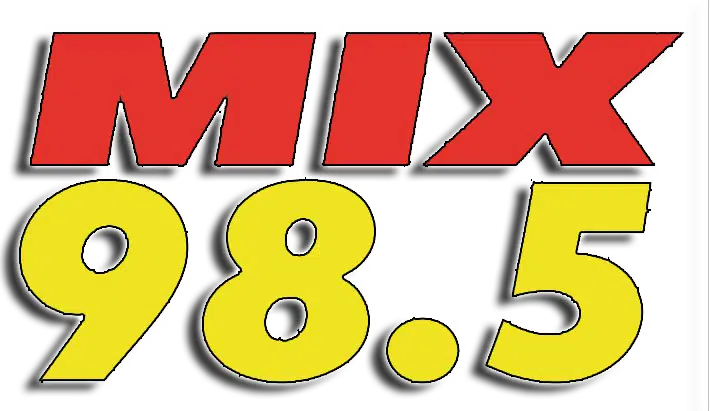 Jim and Mary in the Morning and the Finger Lakes best music mix all day, Mix 98.5

For contests and birthdays, call 1-800-648-0941. 
 MIX98.5 TEXT LINE – 315-577-3985.
How would you like to work for this radio station? Finger Lakes Radio Group and Mix 98-5  is on the hunt for motivated marketing consultants. Take the first step to making more money for that house you want to buy, Nice new car or Maybe vacation.  Take our personality profile and see if you have what it takes to be our next great marketing consultant.
Email salesjobs@flradiogroup.com
---
---
---
NEBULOUS TRIVIA
Men are four times more likely as women to do THIS nice gesture
for their significant other. What is it?
Fill their gas tank
Listen to play and win Nebulous Trivia Weekday mornings at 7:20 a.m. on MIX98-5
 ==========================
---
---
BIRTHDAY WINNERS
Congratulations to our latest winners!
Names are drawn every Friday from Birthdays & Anniversaries of the week!
December 7, 2018 – Dave Brockway

December 14, 2018 – Veronica Millis

November 30, 2018 – Jen Smith

MIX 98.5 EVENTS & PROMOTIONS
It's Almost Time for Ladies Night Out 2019!
Ladies night out is March 9th at Hilton Garden Inn of Auburn and the theme will be"Fashion Divas Red Carpet Event" courtesy of Celeste Marr from Seneca Falls. Because her theme was selected in our contest, she's going to ladies night out on us!
RESERVATIONS ARE BEING TAKEN!
Reserve by end of year for a discount!
Call the Hilton Garden Inn at 315-252-5511 Extension Zero
RECENT TOPICS & HOW YOU CAN HELP
Help Trevor's gift backpack program!

Bags of food are placed in children's backpacks in the Waterloo School district on Friday so they have something to eat over the weekend when they don't have access to school cafeterias. Extra bags of food are given over holiday times when they are out of school for several days. When children have good nutrition, they are better focused in school,  get better grades, have more self-esteem and better health. One in five children in our area goes to bed hungry every night. Please do what you can to help. $20 will feed a child for a month, $200 will feed a hungry child for a year.Thanks For your generosity!
Learn more and donate by clicking here.
Mothers & Others / Geneva City Schools Clothing Drive
Accidents happen and often, students don't always have a change of clothes available.
Geneva's Mothers and Others group met with Geneva city school district nurse Kim Seidel to see how they could help kids in the district. Kim suggested donations of socks, underpants, and sweatpants. This way if one of the kids had an accident during the school day, they could get them cleaned up get them back to class. Otherwise, the children would be stuck waiting for their caretaker to get to the school with clean clothes.
You can help by clicking here for the Amazon WishList, and any items you purchase from the list will be given to the the nurses in the Geneva city school district!
JIM AND MARY IN THE MORNING
The broadcast "bug" bit Waterloo native Jim Schreck at an early age. Before he was even 10, a transistor radio was his constant companion. By age 16, Jim had a weekly radio show at the Hobart campus station WEOS, followed shortly by a part-time gig at WSFW in Seneca Falls.
During his college years, he was production director at two different radio stations and had part-time shifts at two others. After earning a Bachelor's Degree in Communications from Geneseo State University,  Jim went full-time at WSFW until it became a part of The Finger Lakes Radio Group in 2000.
At The Finger Lakes Radio Group, Jim has held a number of positions in News and Programming, eventually becoming Program Director and Morning Host on WFLR in Dundee from 2005 until 2008.
In 2008, Jim became Co-host on Mix98.5 and also serves as Production Director for the Finger Lakes Radio Group.  Jim's love of all things radio and music extends to his life outside the station, first as a collector of tube radios from the 1920s and 30s, and also as a multi-instrumental musician who regularly records and produces his own music.
Mary grew up with one goal (well, 2 goals if you count having a family).  She wanted to perform on stage. She found a great release for that energy with Newark Players, Phelps Clifton Springs Community Theatre,  Auburn Players, Seneca Community Players, and Geneva Theatre Guild.  At the suggestion of a friend she decided to try her hand at radio.  She received a degree in Radio and Television Broadcast Communications from Auburn Community College  – and set out to be incredible (well, at the very least – adequate).
Mike and Mary In the Morning was a hoot, however, as her kids got older, she needed to find more time for the family (note the second of the 2 goals), so she took a bit of a break.  The opportunity to come back to radio and reprise her role as "Mary" on the Jim and Mary Show has been a major WIN !!!
Mary loves cookies, spending time with her family (especially grandson, Harrison), reading, sewing, and napping…  (not necessarily in that order)
SORAH DEVLIN NOON-5PM AND SATURDAY MORNING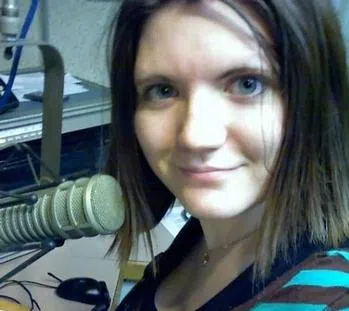 Sorah was given advice by her father when she was a child: "Communication is the key to your success." This has stayed with her for years, leading her to her interest in broadcasting. She graduated Waterloo Senior High in 2000, earning Theatre Arts and Liberal Arts degrees from Finger Lakes Community College in 2003. Sorah has been part of the Mix 98.5 on air family since 2008. When not behind a mic in a studio, she can be found behind one at home with freelance voice work, or playing with her two little ones, who received the same advice from her that she was given by their grandfather.
Click here to find out what's happening on THE WEEKEND WAKEUP with Sorah & Yvonne!
JOHN TESH SUNDAY-FRIDAY 5-10PM
Intelligence for Your Life, six days a week. That's what you get from John Tesh.
John is a pianist and composer of pop music, as well as a radio and TV host. Since 2014, he has hosted Intelligence for Your Life TV with his wife Connie Sellecca. The syndicated TV program airs on 174 stations that cover 93% of the potential U.S. television audience.
Tesh has won six Emmys, has four gold albums, two Grammy nominations, and an Associated Press award for investigative journalism. Tesh has sold over eight million records.