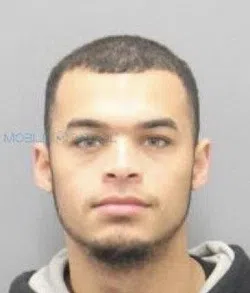 A Waterloo man surrendered to Auburn Police on Wednesday after warrants were issued last month in connection with a pair of incidents in October.
23-year old Robert Louis Barnes Jr. was caught on surveillance video at the Hilton Garden Inn allegedly kicking an elevator door early on the morning on October 27, causing more than $5,000 in damage.
Later that day police were called to the Kwik Fill on West Genesee for a report of a car that had been left running in the parking lot for several hours. The owner reported the car had been taken without permission.