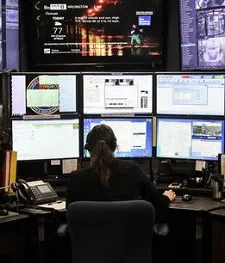 Emergency communications officers at the Cayuga County E-9-1-1 center are testing a new backup system that will help pinpoint calls from cell phones.
Sheriff Briank Schenck says 9-1-1 Administrator Denise Spingler told the legislature's Judicial and Public Safety Committee on Wednesday the Rapid SOS system can ping cell towers to give the location of a call in the event the center's main system goes down. The backup system would also allow dispatchers to determine the location of caller who don't know or are unable to say where they are.
Spingler also reported dispatchers answered just over 166,000 calls last year, an increase of 4,000 calls for service for the Sheriff's Office, Auburn Police, State Police and multiple fire departments over 2017.