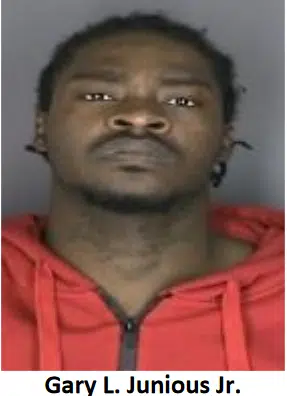 A 22 year old Rochester man is in Ontario County Jail after Geneva Police responded to the Fairfield Inn for the report of a stolen car in the parking lot.
Gary Junious, Junior, is charged with felony criminal possession of stolen property and faces additional charges.
He is being held in Ontario County Jail without bail because of previous convictions.