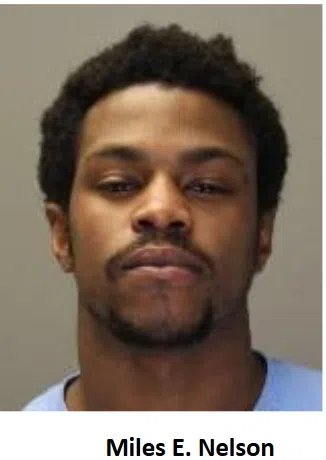 Geneva Police have arrested a 26 year old Canandaigua man on felony strangulation charges.
Miles Nelson is accused of obstructing the breathing and/or blood circulation of an individual, causing a physical injury. The altercation was the result of a domestic incident.
Nelson is being held in Ontario County Jail because of prior felony convictions.