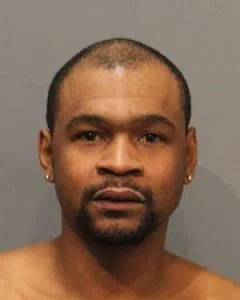 An Auburn man is in the Cayuga County Jail facing eight charges related to a series of domestic related incidents on Thursday.
Auburn Police Captain James Moore tells Finger Lakes News Radio officers were twice called to a residence on Washington Street, but both times the suspect had left the scene. During the second call, they determined that 34-year old Emmanuel Walls Sr. allegedly was holding his ex-girlfriend at his home on State Street.
The victim received injuries consistent with a domestic assault. Walls was charged with assault, violating an order for protection and causing damage to the Washington Street residence and other domestic related offenses.
---
An Auburn man is facing a number of charges, after allegedly punching and choking a woman Thursday night.
Auburn Police say 34-year-old Emmanuel Walls Senior attacked the unidentified victim, who had a protection order against Walls, at Cottage and Washington Streets.
Walls is charged with criminal contempt, breathing obstruction, and assault, and is being held in Cayuga County Jail on $10,000 bail.