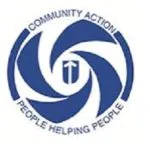 Open enrollment for health care coverage ends January 31.
The New York State Department of Health has contracted with Cayuga Seneca Community Action Agency to provide navigator services to assist potential enrollees with accessing affordable care through the Marketplace.
CSCAA Senior Navigator Renee Strazzere said on Wednesday's Finger Lakes Morning News they can help make it easy to solve the health insurance puzzle.
Diane Draheim added there's several ways to meet with the navigators.
You can get more information by calling CSCAA at 315-255-1703 or by going to the agency's website or Facebook page.