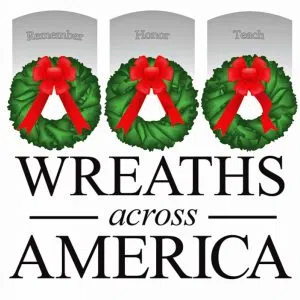 Cayuga County veterans and those who have given their lives for their country will be honored on Saturday during the annual Wreaths Across America ceremony.
Vietnam veteran Nick Valenti said on Wednesday's Finger Lakes Morning News the event that began in Maine in 1992 has spread across the US and around the globe, but it maintains a local touch.
This year's Cayuga County ceremony has grown, with 34 presenters taking part.
The ceremony begins at noon on Saturday at Saints Peter and John Episcopal Church on Genesee Street in Auburn.