Dear Ted Baker,
If you're anything like me, you struggle to find the perfect gift for that special friend or family member — and, you sometimes wait until the last minute to do so!
This year, the Cornell Lab of Ornithology wants to help with your holiday shopping.
By giving someone a Lab membership, you are giving a gift that has real meaning. Membership gifts help protect the future of birds and wildlife by fueling Lab programs focused on education, research, and conservation.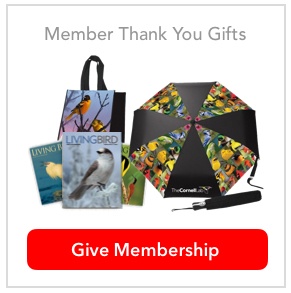 In addition, your recipient will receive great benefits, such as our members-only e-newsletter, our award-winningLiving Bird magazine, discounted online courses, and beautiful gifts with bird artwork like an umbrella or porcelain mug.
Plus, for a limited time, you can give a gift of membership for just $39—that's a 10% discount—with no limit on how many you can give in 2018.
Give the gift of membership to a friend or loved-one today!
Happy holidays and happy birding!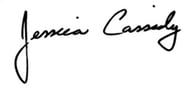 Jessica Cassidy
Director of Membership and Annual Giving
Cornell Lab of Ornithology
P.S. Donating a gift of membership is simple, secure, and tax deductible. Plus, it feels great to give! Support the Cornell Lab today >>
Cornell Lab of Ornithology   159 Sapsucker Woods Rd.    Ithaca,  NY   14850