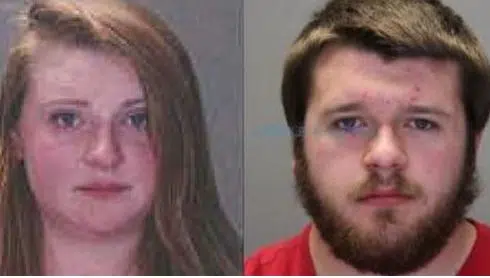 Ontario County Sheriff's deputies are investigating a shooting where they believe a woman accidentally injured her boyfriend.
Sheriff's Deputies also say the woman's brother used the same shotgun to repeatedly strike the victim in the head.
23-year old Miranda Murphy, of Shortsville and 22-year old Casey Murphy of Canandaigua both face assault charges for the incident in Shortsville Saturday night.
The victim suffered cuts to his head and face and was taken to the hospital with non-life threatening injuries. He was found with a metallic material lodged in his head.
Deputies say Miranda Murphy had fired a round from a 12-gauge shotgun, and some of the material shot from the gun struck the victim.