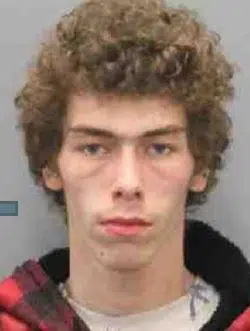 On November 22, 2018 at 8:26 p.m. members of the Auburn Police Department responded to a domestic incident at 78 Wall St. Upon arrival a 67 year old male was being treated for a head wound. It was determined that the male attempted to intervene in an argument between another male and female at the residence when he was pushed off a porch causing the injury to his head. Further investigation revealed that the female had been taken from the residence against her will by her on again off again boyfriend. The female was safely located a short time later.  18-year old Jack C. Whitmore,  was also located a short time later and charged with the following:
1 count of Assault 2nd – D Felony
1 count of Harassment 2nd – violation
1 count of Unlawful Imprisonment – A Misdemeanor
The Auburn Police Department was assisted by the New York State Police. Anyone with any information regarding this incident can contact Captain James Moore at 315-255-4705.