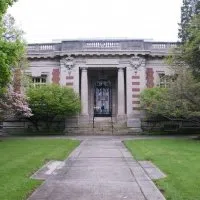 Voters have approved the Seymour Public Library 2019 budget.
All 106 residents living within the library district that takes in Auburn, Owasco and parts of Sennett and Fleming who cast a ballot voted in favor of a $16,000 increase in the property tax levy.
The library website says the $812,000 tax levy will result in an estimated library tax of $45.86 for a house assessed at $100,000, which is under the state mandated tax cap.
Library Director Lisa Carr reacted to the referendum result.
In addition to unanimously approving the tax hike, the voters also reelected Ginny Kent and Ellen Dello Stritto to the library's board of trustees. They will be joined by new board member Dawn Taylor.