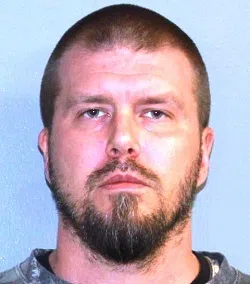 A 39-year old Jordan man faces a charge of 3rd degree Criminal Mischief after allegedly damaging the personal vehicles of two State Troopers.
State Police report that on October 9, Gordon Pitre was at the Elbridge station waiting for a friend who was being arrested when he became upset and verbally abusive to the Troopers who were at the station.  
Pitre is accused of leaving the building and using a key to scratch the vehicles while they were parked.
 Pitre was charged on October 25 and issued an appearance ticket to appear in the town of Elbridge Court on October 29.