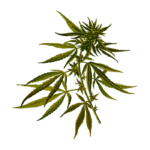 New York's counties will bear the financial brunt of the state's new Raise the Age law and legalized marijuana, if that comes to pass.
NY State Association of Counties Deputy Director Mark LaVigne said on Friday's Finger Lakes Morning News many county agencies face changes with the new law that keeps 17 and 18 year olds out of the adult justice system.
Legalizing recreational pot creates its own set of issues.
LaVigne expects state lawmakers will follow the lead of several surrounding states and Canada and make recreational pot legal during the next legislative session.