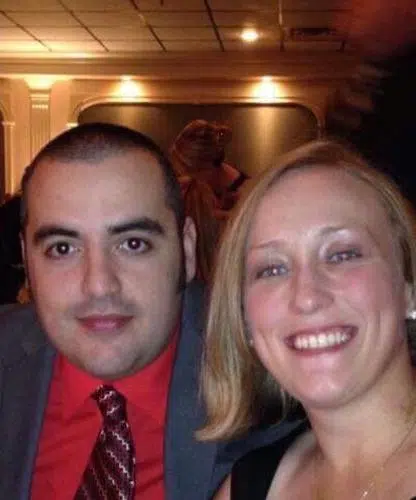 Family and friends will gather in Seneca Falls tomorrow to say goodbye and remember the young lives lost with the deaths of 34-year old Rob and 33-year old Mary Dyson. The couple died in the limo crash along with Mary's three sisters in Schoharie two weeks ago.
Rob Dyson was a 2002 graduate of Mynderse Academy, his mother lives in Seneca Falls and his brother lives in Geneva. The couple's 2-year old son will now live in Seneca Falls with his grandmother.
Calling hours are tomorrow from 11 to 1 at the Doran Funeral Home. A celebration of their life will be held following the the calling hours.
The New York Times reported this week that Mary's family plans to build a mausoleum at an Amsterdam, New York cemetery to house the urns of the four sisters and their family members killed in the crash.
Meanwhile, the fundraising for 2-year old Issac Dyson continues on the website GoFundMe. Over $48,300 dollars has been raised so far.
The investigation into the limo crash continues.  Twenty people were killed. It was the country's deadliest transportation accident in the past decade.