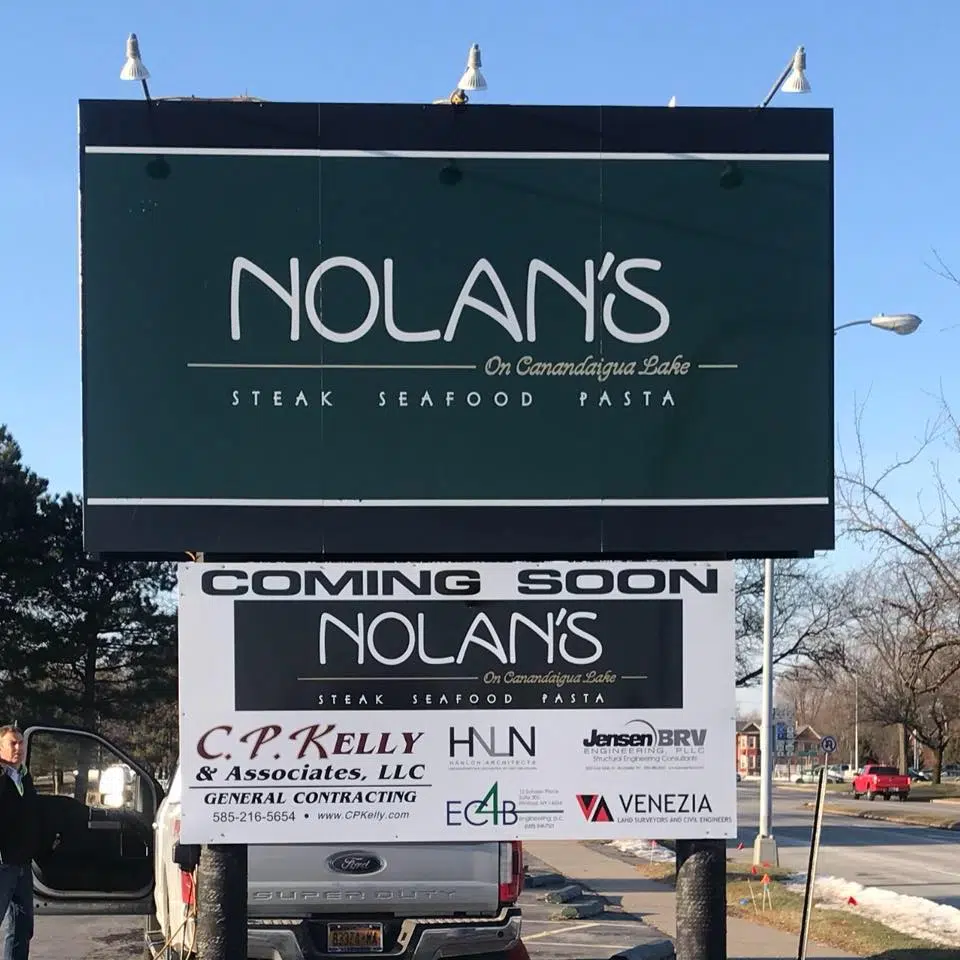 More than a year after it was destroyed by fire, Nolan's on Canandaigua Lake says it's getting ready to reopen its doors.
The restaurant will be holding a ribbon-cutting celebration Friday morning. The newly-rebuilt restaurant will include two dining halls – one of which includes a cathedral ceiling and a 15-foot stone fireplace – and a 12 hundred-square-foot deck.  It will officially reopen to customers Monday.
Nolan's is also looking at hiring staff. If you are interested, click here.
The original restaurant was destroyed in July 2017. Investigators determined it started by an oven burner that had been left on for a prolonged period of time.