Rochester Gas and Electric Corporation will be providing up to $400,000 in economic development grant assistance to Optimax Systems Inc. to expand its operations in Ontario, Wayne County.
RG&E's assistance will help support electric infrastructure upgrades as part of Optimax's plan to expand its existing facility by more than 46,000 square feet that is projected to increase its electric load by approximately 800 kilowatts.
This $21.7 million expansion will provide additional capacity to continue growth for this optics manufacturing company and will include new equipment and infrastructure. As a result, Optimax plans to create 59 new jobs and retain 291 positions over the next five years.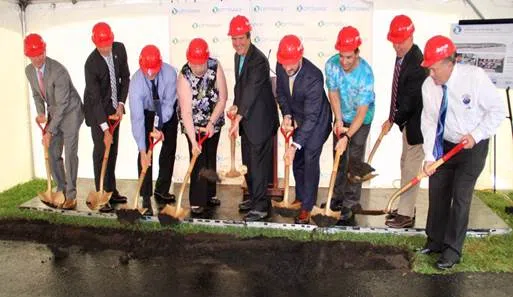 NYSEG and RG&E President and CEO, Carl Taylor said, "RG&E and NYSEG are industry leaders in providing support to growing companies in New York and committed to the development of innovative technologies to further grow the manufacturing sector across the state. Our companies are proud to have partnered with Empire State Development and other local stakeholders to offer program assistance to help the manufacturing sector become more competitive in the global marketplace and bring more jobs to New York."
RG&E will provide this grant assistance through its Capital Investment Incentive Program Tier 1, which helps to offset electric-related infrastructure improvements on either RG&E -owned or customer-owned equipment. Funds are targeted for business projects that involve major capital investment in new facilities and equipment. Support is considered based upon the project's overall economic impact to the community.
Optimax Systems, Inc., founded in 1991, is a leader in developing technologies as diverse as fiber optic telecommunications, solid-state lighting, digital photography, displays, and diagnostic medicine. They have worked key programs in aerospace, government research, and defense.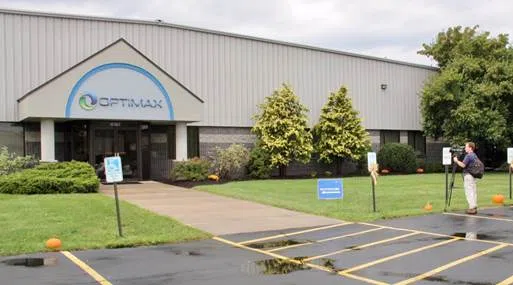 Optimax Systems, Inc. President Mike Mandina said, "We are excited that as we grow we can continue to be a part of the great community in Wayne County and do this expansion in New York State. Optimax has made its home in Ontario, N.Y. since 1993. Constructing this new expansion enables us to build, a state-of-the-art facility that can support our technological and employee growth as the largest high precision optics manufacturer in the United States. We'd like to thank RG&E and Empire State Development for their support and assistance enabling us to reinvest in upstate New York and build on Optimax's growing success."
Since 2010, RG&E and NYSEG have provided over $85 million in economic development assistance to support over 450 projects leveraging over $4.4 billion in private sector and capital investments.
For more information on the companies' economic development programs, visit www.lookupstateny.com.