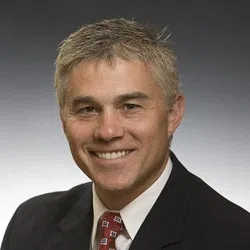 Two law enforcement organizations this week have endorsed Republican Bob Antonacci.
The Ononodaga County Comptroller is running against Democrat and West Genesee high school teacher John Mannion in the race to succeed retiring State Senator John DeFrancisco.
The Onondaga County Deputy Sheriff's Police Association cited Antonacci's long record of commitment to supporting law enforcement and public safety in Onondaga County and the state, while the Police Benevolent Association of NY also recognized his track record with law enforcement as well as his history of fiscal responsibility.
In August, Mannion received the endorsement of the unions representing Auburn police and firefighters.