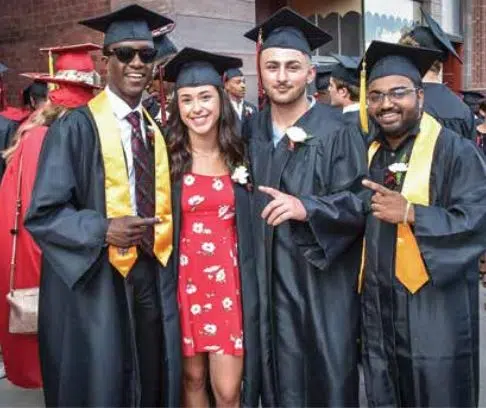 Assembly Minority Leader Brian Kolb, Geneva School Superintendent Trina Newton, and Interim Hobart and William Smith College President Pat McGuire were the featured speakers this morning at the annual Geneva 2020 breakfast to announce the annual community report on the Geneva School District and it's graduation rates.
The group's goal is to have graduation rates reach 90%. Before Geneva 2020 was formed, the graduation rate in 2010 was about 70%. That rate hit a high of 84.9% in 2016.
The 2018 rate is slightly lower coming in at 83.4%.
The full Geneva 2020 Community Report is available here.