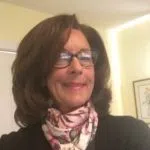 Cayuga County Tourism Director Meg Vanek is looking forward to being a tourist after she retires at the end of the year.
Meg has headed the tourism office for the past 21 years, and said on Thursday's Finger Lakes Morning News there's been a lot of changes for the better.
She added the time is right to pass on the tourism torch.
The tourism office board of directors has already received resumes, but Vanek says they will take their time to pick the right candidate.