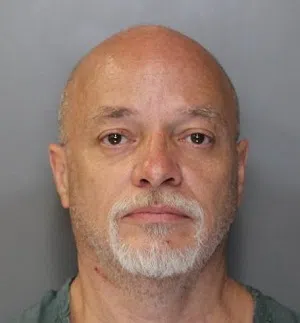 A Cayuga County Level 1 sex offender has been arrested by the Onondaga County Sheriff's Office for attempting to disseminate indecent material to a minor.
51-year old Wilfred Clark of Cato was arrested on August 29 after allegedly sending a sexually explicit image to an undercover detective posing as a 15-year-old girl.
Clark, who was convicted in 2006 of Rape in the 3rd degree, is charged with the felonies of attempting to disseminate indecent material to minors in the 1st degree and failing to notify the Sheriff's Office of his address change as required by the Sex Offender Registration Act.
He was arraigned in Centralized Arraignment Court on August 29th, and is currently being held in the Onondaga County Justice Center.