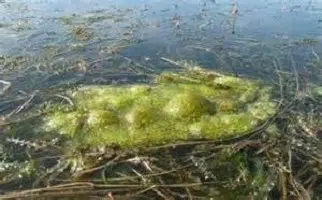 Five of the six water samples taken from Seneca Lake have tested positive for Harmful Algal Blooms.
The blooms were located off Emerson Cove in Penn Yan, Lower Lake Road and Combs Road in Lodi, High Banks in Geneva and in Fayette. 6 blooms have been confirmed on Seneca Lake this year.
The Seneca Lake Pure Waters Association reminds residents and visitors to be observant of water conditions while using the lake and to avoid swimming, fishing and boating in areas with algal blooms.