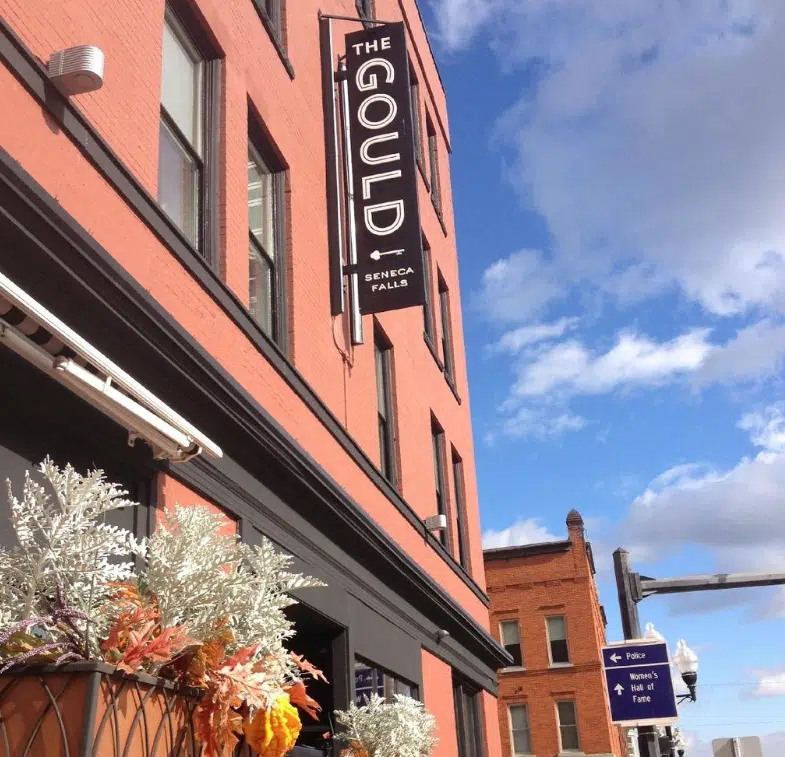 The historic Gould Hotel in Seneca Falls has been purchased by Charter One Hotels and Resorts.
The Gould becomes the second hotel in Seneca County owned by Charter One, which also owns the Quality Inn. Charter One Founder and CEO John Balliett says minor improvements will be made to the Guild, but their focus will be taking an already successful hotel to the next level of guest satisfaction and exceptional service.
Charter One is a Hotel Ownership, Consulting and Management Company founded 38 years ago. It has enjoyed a portfolio of over 35 Hotel Assets consisting of branded and independent Full Service, Resort, Limited Service, and Boutique style hotels throughout the Eastern US and has owned and operated hotels in the Finger Lakes region for over 20 years.