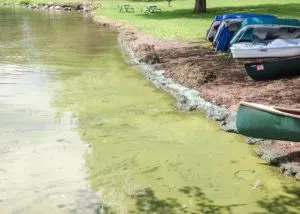 The state Department of Enviromental Conservation is reporting the widespread presence of harmful algal blooms on Owasco, Cayuga and Skaneateles lakes.
Cayuga County Health Department Director Kathleen Cuddy said on Tuesday's Finger Lakes Morning News the health department has begun twice weekly water testing of water from the Auburn and Owasco water treatment plants.
She added the emergency situation begins and ends locally.
So far, no toxins from the blooms have been detected in treated water.