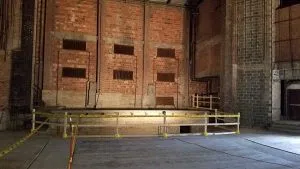 The doors of the historic Schines Theater in downtown Auburn will be open during Tomatofest on Saturday, September 8.
The open house hosted by the Cayuga County Arts Council celebrates the 80th anniversary of the grand opening of the art deco theater on September 15, 1938. The first 750 visitors will receive a momento to commemorate the event.
An estimated 3,000 people turned out when the theater was last open to the public on Founder's Day and Memorial Day during Majorpalooza.
The iconic landmark is undergoing a renovation that's expected to be complete by October of next year.