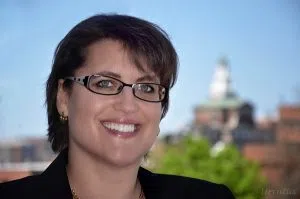 24th Congressional District Democratic Party candidate Dana Balter announced on Thursday she will hold four town hall events in the district over the upcoming weeks.
The first is scheduled for Onondaga County next Saturday, August 18, with an event scheduled for an as yet unannounced location in Cayuga County on September 5.
Balter has pledged to hold at least four town hall events a year if she defeats incumbent John Katko in November. Last week her campaign invited Katko to take part in joint town hall meetings. Katko's campaign proposed holding four debates in the week leading up to Election Day on November 6.