Members of the Childhood Nutrition Collaborative (CNC) participated in a tour of the Youth Farm Project and a community conversation with New York State Assemblywoman Barbara Lifton (D-District 125) as part of a continuous effort to improve food security and public health in our region.
Following a mid-afternoon downpour, Youth Farm Project summer program teen employees led these local stakeholders on an excursion through the farm fields, where they grow row after row of leafy greens, garlic, and flowers, a newly planted garden featuring dozens of fragrant herbs, hoop houses growing tomatoes and seedlings, grazing livestock including sheep and chickens, and a compost bin systems program that returns nutrients to the soil.
Following the tour, ICSD Food Service Director Beth Krause and Food and Health Network of the Southern Tier Executive Director Erin Summerlee shared recent strides in Tompkins County and the region to increase the amount of produce and local food in school meals and snacks. A lively discussion on these successes in the context of New York State legislation followed, including Governor Cuomo's No Student Goes Hungry Program. The conversation acknowledged considerable implementation challenges increasing local food sourcing, funding universal meals for all children, and building food education into the standard curriculum. Assemblywoman Lifton also spoke about her legislative work around climate change, energy efficiency, and the environmental impact of agriculture in New York State, emphasizing how constituent voices can be influential in driving budgetary priorities in Albany.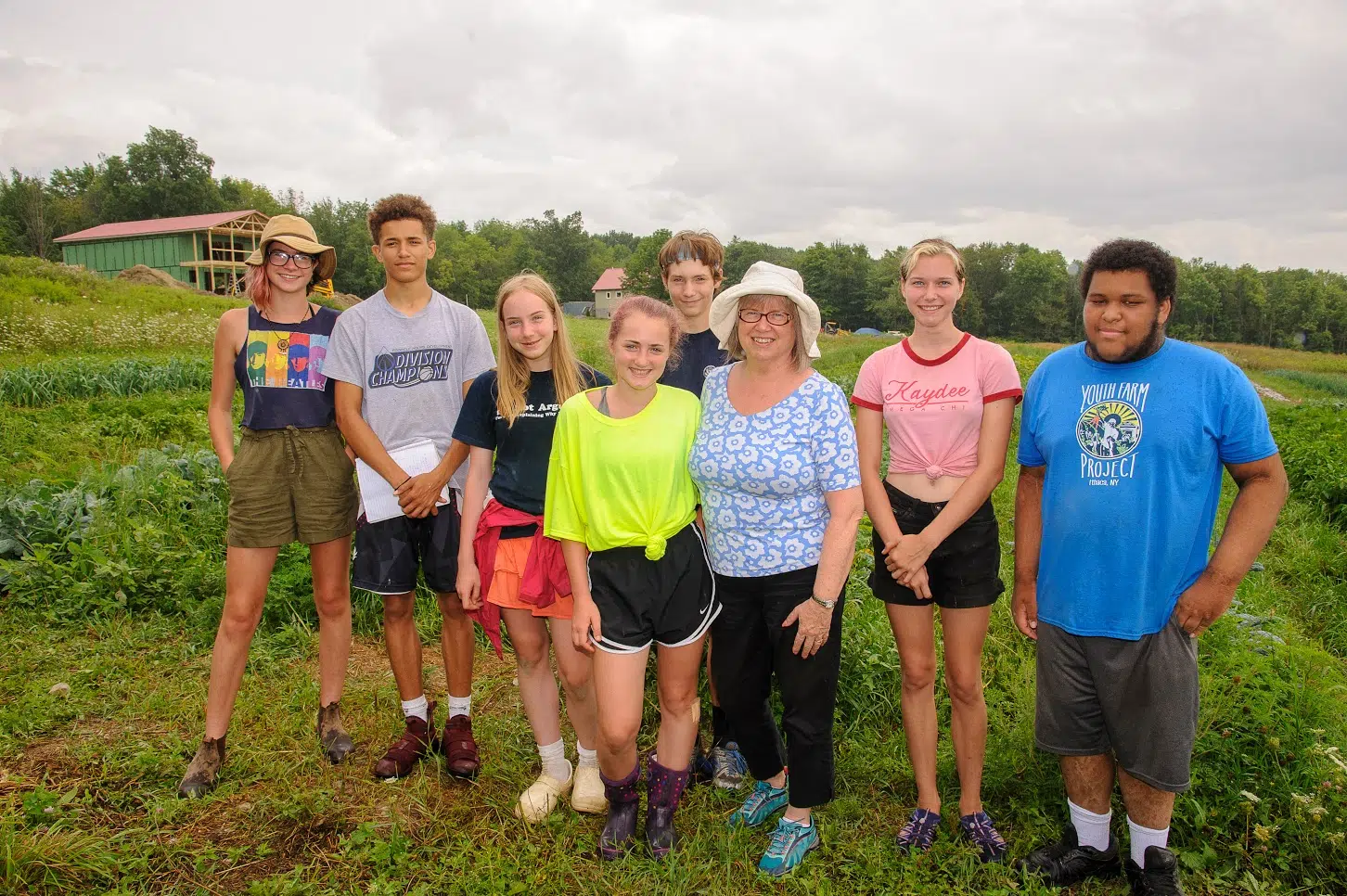 The Youth Farm Project brings together youth from diverse backgrounds to explore food justice and the food system on the farm, in schools, and in their communities. YFP is one member of the Childhood Nutrition Collaborative, which seeks to support a food environment where no infant, child or adolescent faces obstacles to making healthy, nutritious food choices. Other members of the Collaborative who were represented at the August 7th event include the Food Bank of the Southern Tier, The Food and Health Network of South Central New York, Cornell Cooperative Extension of Tompkins County, Ithaca City School District Child Nutrition Program, and Cornell University Master of Public Health Program