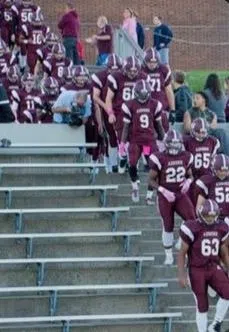 Could the NY Section 3 high school football season be sidelined?
A contract dispute with game officials could lead to disruption of the season that begins on August 31, and the impasse could affect other fall sports like soccer. This is the second year in a row that officials from both sides have been unable to resolve their differences.
At issue is a proposal to pay officials a flat $100 for varsity games. Representatives of the officials boards say that will penalize referees who travel long distances to game sites. They currently receive mileage reimbursement on top of an $85 game fee.
Section 3 Executive Director John Rathbun tells FLNR the matter is currently before an arbitration panel.
To add to the dilemma, Section 3 is having a hard time hiring and retaining officials in many high school sports.
Port Byron School District Superintendent Neil O'Brien has been the lead negotiator for Section III.  In a release issued on Friday, he said "Students should never be used as poker chips in a conflict between adults."
Mike Albanese with the New York State Association of Certified Football Officials told Syracuse.com a lot of the officials, who are employed as independent contractors, will take the year off.