Rep. Tom Reed spoke with clients employed through Arc of Seneca Cayuga and toured their textile operation Thursday.
"We care about those in our community who have developmental disabilities, and they deserve a fair chance to succeed in the workplace," Tom said. "Arc of Seneca Cayuga provides vital experience to hard hardworking people to ensure they can grow and develop professionally."
"We are so pleased that Congressman Reed was able to find the time in his busy schedule to stop by and see the remarkable things we have been able to accomplish and to discuss with us our plans for growth," Executive Director of Arc of Seneca Cayuga Allen Connely said. "He and his office have always been so supportive of our efforts particularly his strong endorsement of our expansion plans.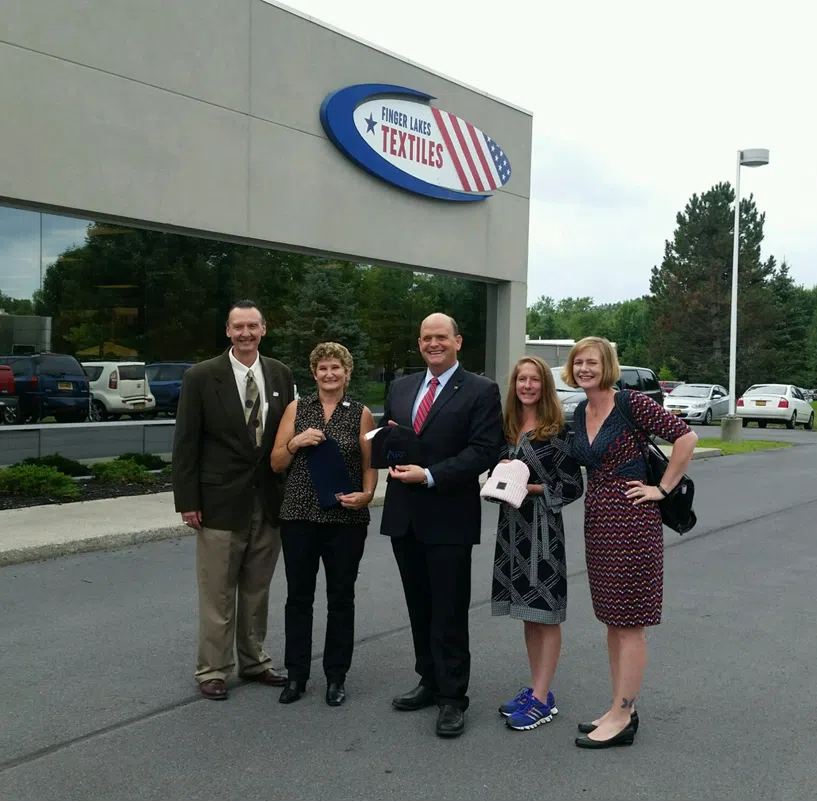 "We are pleased that he understands that Arc of Seneca Cayuga is a business with an important social mission which benefits not only the individuals we serve but the entire community. We are very grateful for that support and assistance," Connely concluded.
Arc of Seneca Cayuga textile manufacturing facility employs more than 50 disabled and non-disabled workers and produces nearly a million pieces of wool and fleece headwear each year. This headwear is made exclusively of American materials for the men and women in our military through a contract with the Department of Defense. Additional products are also sold to the general public through the company, Arctic Gear, as a way to provide additional services to those with disabilities in our communities.