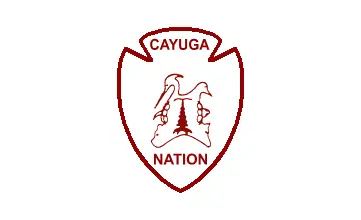 The fight is not over yet for the Cayuga Indian Nation.
The recent ruling by a state Appellate Divison Court ordering the Unity Council faction of the tribe to return Seneca Falls properties back over to the Cayuga Nation Council led by Clint Halftown is being appealed to the state's highest court- the state Court of Appeals. The Finger Lakes Times reports the appeal keeps the stay on the lower court ruling in effect, meaning control of tribal properties will remain as they are now until the Court of Appeals rules. The Unity Council operates Cayuga Indian Nation properties and businesses in Seneca Falls, while the Cayuga Nation Council led by Clint Halftown operates properties and businesses in the Cayuga County Village of Union Springs.
The Unity Council and Cayuga Nation Council had fights over control of tribal gas stations, convenience stores and other businesses in the two counties in 2014 which included a shooting in Varick.