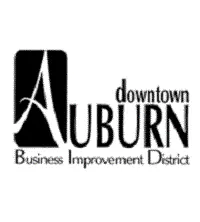 New this year, the City of Auburn & Downtown Auburn BID's Founder's Day is offering an ethnic street festival with activities for the whole family. Whether you like antique & classic cars, motorcycles, cultural music & dance performance, family fun, history or fine art, Founder's Day has a variety to enjoy.
Music on the Mall Kick-Off Party The fun starts with live music on Friday, August 10 for the kick-off party at Music on the Mall from 7 – 10PM in the State Street Band Shell. Entertainment will be provided by the band Ya-MaMa. This funk, reggae, jazz, groove band hails from Auburn & Syracuse. Band members are Kimberly Thompson on vocals, keys & percussion, Leon Miller on guitar & vocals, Ben Shearer on keyboards & background vocals, Dr. Rob Bridge on drums & percussion, P.J. Gibson on bass & background vocals and Dave "Rasta" Clifford on background vocals. Musical influences for the band include Bob Marley, Greg Howe, Ben Harper, The Grateful Dead & Stevie Wonder. Rain location for the show is Moondog's Lounge, also where the Ripcords will be performing 10PM – 1AM, after Ya-MaMa, inside on the purple stage.
FLAACA Antique Car Show: History on Wheels The 46th Annual Finger Lakes Region Antique Automobile Association (FLAACA) Antique Car Show features hundreds of classic & antique cars of all makes and models presented on Genesee Street & Route 34. The show runs from 10AM – 3PM, with registration from 9AM – noon in the parking lot behind Memorial City Hall. Dash plaques are given to pre-registered vehicles; the fee for show cars is $15, or $10 if you register before August 7th. Cars dating back before 1939 are free to participate.
Showmobile Entertainment To kick off the program, Stephanie DeVito, Executive Director of the Downtown Auburn BID, will sing the National Anthem at noon, with students from BluePrint II. During the car show, DJ music will be provided by Jane Stebbins of Charlie's Mobile Entertainment. Stebbins will be playing classic hits from the 60's & 70's to complement the classic cars. For live entertainment, the John Martellaro Band will perform at 1PM. The showmobile will be located on Genesee Street in front of ABC Cayuga Play Space, near the crossroads of Route 34.
Special Guest Senator DeFrancisco will be making a special appearance & giving remarks. He will also be selecting a car for an award in his honor. The City of Auburn is being awarded $6500 through the Senator John A. DeFrancisco Arts in Cayuga County Program to help offset live entertainment costs for Founder's Day, and we are very grateful for DeFrancisco's and Auburn Public Theater's sponsorship & support.
Featured Car This year's featured car is Jack Hardy's 1964.5 Ford Mustang, built in Dearborn, MI in July 1964. The Mustang was introduced at the New York World's Fair in April 1964, as America's most affordable
car. Starting price was $2500, and Ford's goal was to move 100,000 cars in the first year, but they sold that many in the first three months. By 1969, two million Mustangs had rolled off the assembly line. Hardy's car has been modified, he is the 3rd owner, and as he says, "It is fun!"
Awards Closing the car show, there will be awards for the top 20 classics & 20 customs, plus Best of Show, Mayor's & Senator's Choice & Oldest Car trophies and Longest Distance Plaque. The judging starts at noon and the winners will be announced at 3 – 3:30PM. Two 50/50 drawings will happen at 1PM, and all proceeds from the car show will benefit Hospice of the Finger Lakes and other local community programs. For more info on the car show please call 315.253-4357 or visit their Facebook event: https://www.facebook.com/events/2132859550325865/.
Schine Theater Open House With the goal of capturing festival traffic, the Schine Theater will host tours of the space from noon – 2PM. The Theater will be staffed by Cayuga County Arts Council members who will answer questions about their restoration work and future plans for this multi-use venue.
Ethnic Festival New this year, Founder's Day will celebrate our City residents' ethnic heritage, with diverse food, live music & dance performances and cultural displays, housed under two tents located on Genesee Street between William Street and State Street.
Tent Stage Entertainment Schedule 11AM – Noon Wandering Klezmorim 12 – 1PM Genesee Street Voices 1 – 2PM Fritz's Polka Band 2:30 – 3PM Irish Crane Dance 3 – 3:30PM Edelweiss Schuhplattlers 4 – 6PM The Town Pants
Wandering Klezmorim is a musical group that plays Klezmer, a traditional style of Jewish ensemble music with roots in Eastern Europe that features vocals, violin & clarinet. Band members include Ken Frieden, Judy Schmid, Sam Young & Mark Wolfe, who've performed across Europe, Israel & the U.S.
Founded in 2014, Genesee Street Voices is Auburn's community vocal ensemble, led by musician Erin Humphrey. This pop chorus group performs modern pop, folk, rock and musical theater songs both a capella and with a small band. This Founder's Day, Genesee Street Voices will be singing songs through the decades including a medley of tunes from the Everly Brothers, "Wagon Wheel," "The Lion Sleeps Tonight," "The Rainbow Connection," "We Are The World," and more.
Fritz's Polka Band hails from Verona, NY, with band members Fritz Scherz on piano accordion & lead vocals, Gabe Vaccaro on bass guitar, Frank Nelson on guitar & vocals and Mike Faraino on drums. These musicians love taking "polka" music to places you wouldn't expect. They were the first polka band to perform at a Woodstock Festival, B.B. King's Club, the China Club and Metropolitan Club in NYC, and the first polka band to be sponsored by Jägermeister. They perform an eclectic mix, ranging from modern-style polka to country, blues & rock.
Irish Crane Dance is led by Jesse Hoselton, and the school focuses on training students in all aspects of Irish dance, both traditional and modern. Jesse began Irish dancing at age 15, and worked her way up to championship level & passing the TCRG teaching certification test. She then moved to China where she taught, choreographed and performed Irish dance with dozens of students of all ages at events all over Shanghai.
Edelweiss Schuhplattlers of the Utica Maennerchor is a non-profit organization co-managed by Karl Wuerslin & Gracie Schell, whose mission is to promote & preserve the Austrian & German folk dancing tradition through performance. The group consists of children & adults from the Utica Maennerchor German Club, in Marcy, NY. For the "Gracie & Karl's Celtic Show" on Founder's Day, you will enjoy singing & playing the mountain dulcimer, bodhran, bowed psaltry & spoons, with some audience participation of clapping & singing along.
The Town Pants hometown is Vancouver, British Columbia, and they've coined their style as Celtic roots Irish rock, folk/banjopunk. Band members and brothers Duane & Dave Keogh are a powerhouse duo with a decade's worth of headlining festivals. They've produced five albums so far, garnering fans from Ottawa to Oslo. Rarely does a band have this combination of passion, energy, animation & spirit, plus imaginative songwriting for the genre.
Food Vending Building on the ethnic theme, food is a large component of our heritage & traditions. Uncle Rick's Briskets will be serving up briskets, chicken, pulled pork & bacon plus sides like cornbread & beans. Specialty beverages include smoked lemonade. For Italian fare, Ciao will be serving meatballs subs, fried raviolis, pizza fritte, and rice balls made by Gusto Bistro Italiano. They will also have Paolo & Felice, Paul Saltarello on vocals and mandolin, and Felix Mucedola on accordion, to create a lively atmosphere. Award-winning Chef 4 Rent, Deanna Germano will offer Irish and Polish fare with pierogis, corned beef sandwiches & more. Per beverages, the open container law will be waived for beer imbibing within designated areas on State & Genesee Streets and Exchange Street Plaza.
On the sweet side, Cayuga Lake Creamery will offer homemade small-batch ice cream made from the finest ingredients. Sweet Williams, soon to open a downtown retail space offering chocolates, coffees, expresso, baked goods & desserts will be serving cider donuts, sweets and homemade popsicles. XL Cookie Company creates a very wide variety of cookies, and assorted bar/brownie type pastries & cinnamon rolls.
BID Pierogi Eating Contest There will be a pierogi eating contest at noon, open to 5 male & 5 female contestants. Everyone will have 5 minutes to eat as many as they can. Eat five to get five more, with a total of two dozen available per contestant. First place prizes in each category will be downtown gift certificates. Please call the Downtown BID to sign-up in advance 315.252-7874.
Cultural Displays Auburn Public Theater will have a display with info about their upcoming season & programs. Inside APT, there will be an exhibit of "Literary Character Murals," large paintings of story book characters created by Owasco Elementary Art Club students. Dana Brabant, the Art Educator there, worked on this special project with 3 – 6 grade students. They collaborated on these murals of classic and new stories, with characters like Cat in the Hat, Frog & Toad, and newer ones like Pete the Cat and a tribute to Jan Brett.
Cayuga Museum will display panels about the Italian-American community, from one of their past exhibits. Harriet Tubman National Historical Park will share info about the site & offer a children's activity. Seymour Library will host a "pop-up" library focusing on 3D images through history, along with augmented reality (AR). Visitors can view stereoscope pictures, viewmaster reels, experience AR tattoos, 3D coloring sheets & more. Educator Sue Muldoon and Seward House Museum volunteer Jim O'Neill will have a world map w/ push pins asking folks to pin the area where their ancestors came from before coming to Auburn, plus Auburn pictorial history books, with ways to trace back your ancestry.
St. Nicholas Orthodox Christian Church Very Reverend Michael Speck – Pastor shared, "The Church has been a vital part of the Auburn community since 1909. We were originally organized to minister to the spiritual and cultural needs of the many immigrants of the Slovak, Ukrainian, Russian, Greek, Serbian, and Arabic nations who came to this region seeking employment in the factories & mills. Today, our church family continues to thrive in its mission of service through our Orthodox Christian Faith, to those that call the Auburn area home. We will have on display several very old liturgical articles from our church and other items of interest from the various cultures we have embraced in our faith." Items could include a Slavonic gospel, wedding crowns, chalices, patens and cloths, that go back to the founders.
auBURN Bike Fest & Ride 2018 The auBURN Bike Fest & Ride is again partnering with the car show, ride registration starts at 9:30AM outside of KeyBank on Genesee & State Streets. Moondog's Lounge is serving a breakfast sandwich special before the ride, which will run from 11AM – 1PM, with bikes parking down the center of Genesee Street for the line-up. Fire & Iron Motor Cycle Club #222 are raising funds for the Burn Foundation of CNY with the ride registration fees. The bike show awards will happen at 3PM, in coordination with the car show awards. For more info on the bike show please call 315.406-1408, or visit their Facebook event: https://www.facebook.com/events/150792235704769/.
Unity House's 5th Annual Art Flaire If fine arts and crafts are more of interest, stroll through Exchange Street Plaza, the perfect location for the Art Flaire fundraising event organized by Unity House, happening from 10AM – 4PM. Twenty regional artisans, crafters & vendors will be showing & selling their works, plus novelty food items, a silent auction, bake sale, face painting & more. For more info on Art Flaire please call 315.253-6227 ext. 313 or visit: www.unityhouse.com/artflaire.html.
BluePrint II Fun Faire for Charity New this year, from Noon – 3PM at Market Street Park, the Blueprint ll AHS leadership and community service group is hosting a Fun Fair where each game, craft activity and snack is $1, or one non-perishable food item. Youth community service groups from throughout Auburn will facilitate the fish pond, hoop shoot, Frisbee toss, ball in cup, duck pond, corn hole, bucket dunk, face painting, flower making, kindness rock creation and construction of ladybug necklaces. Perform4Purpose will be featured in the band shell, and all event proceeds will benefit the Calvary Food Pantry.
Evening Entertainment After the street festival wraps up at 6PM on Genesee Street; there will be live music in the State Street band shell by JD Blues Band, a guitar-harmonica duo based out of Fairport. They play a variety of traditional blues, rock & contemporary arrangements. The lineup includes Jim Schreiner on harmonica, lead & backing vocals and auxiliary percussion, and Dave Roberts on guitar, lead & backing vocals and primary percussion. After that, Funky Blu Roots will be playing inside Moondog's from 9PM – 12AM. With the Great Race on the following day, Sunday August 12th, Auburn will be at its very best with lots of weekend activity for visitors and residents alike. For more information please call 315.252-7874