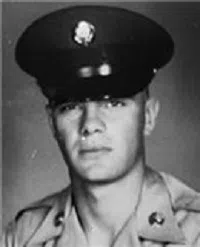 PRATTSBURGH, NY.; Gerald I. Day, 72, passed away on Tuesday July 24, 2018 at Strong Memorial Hospital in Rochester, NY. His family was near and loved him home. He was a life-long resident of Prattsburgh, NY.
Mr. Day was born on April 10, 1946 in Bath, NY., the son of the late Clinton and Mildred (Youngs) Day.
He is survived by a son Matthew F. Day of Hickory, NC.,a daughter Willow D. (Day) Wilcox (John) of Troutman, NC., also survived by stepdaughters Renee (Angus) Stewart (Dan) of Syracuse, Jaime (Angus) Covert (Joel) of Prattsburgh, and stepson Patrick Lucas Angus (Christina) of Waukee, Iowa. Granddaughters Kirsten and Kaitlyn Day and Bailey Wilcox, also step-grandsons Cooper and Weston Stewart, Ethan and Jacob Covert, Nathanial and Alexander Angus.
Mr. Day leaves behind his brother Dennis Day (Charlotte) of Prattsburgh, and nephews Gary Day of Rochester and Lucas Day of Penn Yan, as well as Jeffrey Babcock Rosendo of Spring Hill Fl.
A sister Nancy L. Day predeceased her brother, a step grandson Preston VanSkiver also predeceased.
Gerald will be missed by many caring friends and neighbors in his home town, as well as those from farther away.
Gerald graduated at Franklin Academy and Prattsburgh Central School with the class of 1965. He was a star basketball player for the school and the senior class voted him Best Dancer.
He entered the United States Army in 1966 and was an extremely proud Vietnam Veteran, serving in combat with the First Infantry Division during the Iron Triangle and Tet Offensive. He received the Bronze Star Medal for Valor and an Honorable Discharge in 1968.
Returning to the States, Gerald married Patricia Johnson Day McKay in 1968. He began a career of 29 years with the Taylor Wine Company, from which he retired. Gerald's second wife is Cheryl Angus Day Yonts. They were married in 1999.
For several years when Gerald's children were young he participated as coach to Prattsburgh Little League Baseball. Hunting and fishing he enjoyed all his life. He was a member of the Prattsburgh Protective Volunteer Fire Dept. and the Francis J. Flaherty American Legion Post #1338 taking part often in the community's Memorial Day festivities over the years.
A final-farewell services will be held TODAY Friday July 27, 2018 calling hours 11:00 to 1:00 at the Bond-Davis Funeral Home of Bath where his Funeral Service will be held at the conclusion of calling at 1:00 pm with Rev. Don Peek Officiating.
Mr. Day will be interred at the Bath Veteran Affairs National Cemetery with Military funeral honors. Anyone who wishes to attend at the grave site is welcome.
In lieu of flowers the family would appreciate donations to the Francis J. Flaherty American Legion Post #1338 in Prattsburgh thru treasurer Robert Coombs, P.O. Box 132 Prattsburgh, NY 14873 and/or to honor Gerald's love of animals to Prattsburgh TNR (Trap Neuter Release) Program C/O Trina Underhill 19 Chapel Street Prattsburgh, NY 14873.