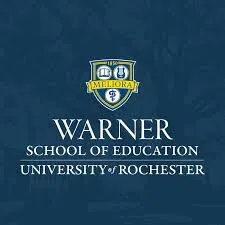 Sodus middle school students are using scientific investigations to make a positive difference in their local community.
As part of a week-long summer camp, called the Get Real! Science Camp, Sodus students have been conducting tests on the soil of Burnap's Farms, investigating the sources of water from the streams to Sodus Bay, and studying invasive species, like the stink bug, to better understand how the soil, water, and insects all affect local crops. Sodus students are also using their science to heighten awareness and provide strategies for the Sodus community—especially the growing community—to address challenges related to their studies.
The annual Get Real! Science Camp, led by graduate students who are training to become science teachers at the University of Rochester's Warner School of Education  is being offered for the second summer, in partnership with the Sodus Central School District to students outside of Monroe County.
The 2018 Get Real! Science Camp runs July 19-26. Sodus students will present their findings and recommendations to the community and key stakeholders, including the Wayne County and Water Conservation District, on their investigations focused on improving the current water conditions, soil conditions for growers, and invasive species on the camp's last day, July 26.  The event will take place at Sodus Jr./Sr. High School at  10 a.m.
The Get Real! Science Environmental Action Camp, which is guided by graduate students at the University of Rochester's Warner School of Education, was developed to help engage students in real authentic investigations about science problems and how to effectively share their knowledge with the public through influential media techniques that are not often found in their classrooms. The camp is part of the larger Get Real! Science program, a teacher preparation program designed to engage students in real science.