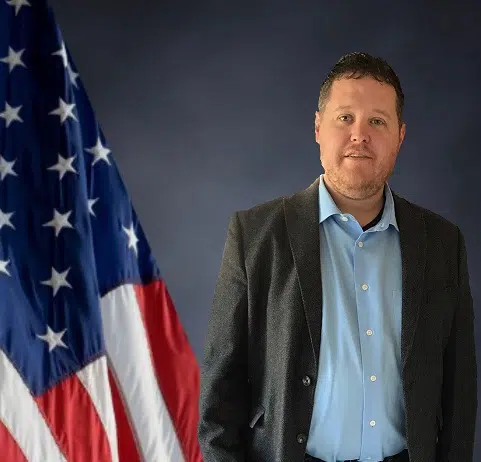 There's a new candidate in November's county legislature elections.
Mike Zank is the union vice president at Owens-Illinois. He announced in a news release on Monday he will run on the Democratic Party line and challenge District 10 incumbent Joe Bennett.
Bennett resigned his position in May to comply with state pension regulations and was then reappointed by the legislature last month.
Zank moved to the area in 2010 and says "I am running for county legislator because I feel the working families of Cayuga county need a strong advocate to fight for higher paying jobs, tax relief, and attract new families to work, stay, and play. It is my hope that my own children can choose to make their lives here, employed in secure jobs they love and that provide a good standard of living."  He adds, "it's never been more important to give back to the community."
District 10 encompasses the neighborhoods surrounding Casey Park in the northwest corner of Auburn.