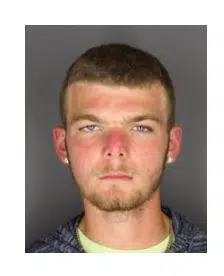 On July 19th, 2018, at approximately 4:55 pm officers of the Canandaigua Police Department arrested 19-year-old Jaden D. Carr, of Geneva NY, for forgery in the second degree, attempted identity theft in the first degree, and attempted grand larceny in the third degree.
It is alleged that at approximately 7:12 pm on July 2nd, Carr forged two personal checks that did not belong to him. The two checks totaled $8,000.
Carr was taken to the Ontario County Jail for arraignment.