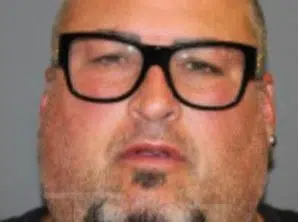 del Lago Resort and Casino is getting some unexpected national publicity. After being assaulted on stage by fellow bandmate Bryan Abrams, Color Me Badd singer Mark Calderon spoke with News10NBC about the events that unfolded at the Vine at Del Lago last Saturday night. Calderon tells News10 NBC "Groups have craziness going on but you don't have to let everyone see it," he adds "He was drunk, intoxicated and who knows what else."
In a video that has gone viral, the group just finished it's concert when Abrams shoved fellow singer Calderon off the stage.
Abrams is now facing assault charges and is due back in Tyre Town Court on August 28th.
TMZ also reported on the incident here.
Seneca County Sheriff's Office News Release-
OFFICE OF THE SHERIFF
Seneca County
Press Release – Attempted assault in the third degree
CR#18SH07793
FOR IMMEDIATE RELEASE
Seneca County Sheriff Tim Luce reports that on 07/22/18,  at approx 9:15 am, Sheriff's Deputies responded to the Del Lago Casino in the Town of Tyre for an assault . Deputies subsequently arrested Bryan K Abrams,  age 48, of Oklahoma City ,OK for Attempted Assault in the 3rd degree– (a class B misdemeanor). Abrams was a member of the band: "Color Me Badd", that was performing at Del Lago. It is alleged that during the concert  Abrams shoved a fellow band member on stage causing him to fall into some sound equipment on the floor. The victim was transported  by North Seneca Ambulance to Geneva General Hospital where he was treated and  released for neck and back pain.  Deputies arraigned  Abrams in the Town of Tyre Court and  he was committed to the Seneca County Correctional Facility on  $ 1000 cash  / $2000 bond.  Abrams is to reappear in the Town of Tyre Court on 08/28/18 at 0900 hrs to answer to the charge.