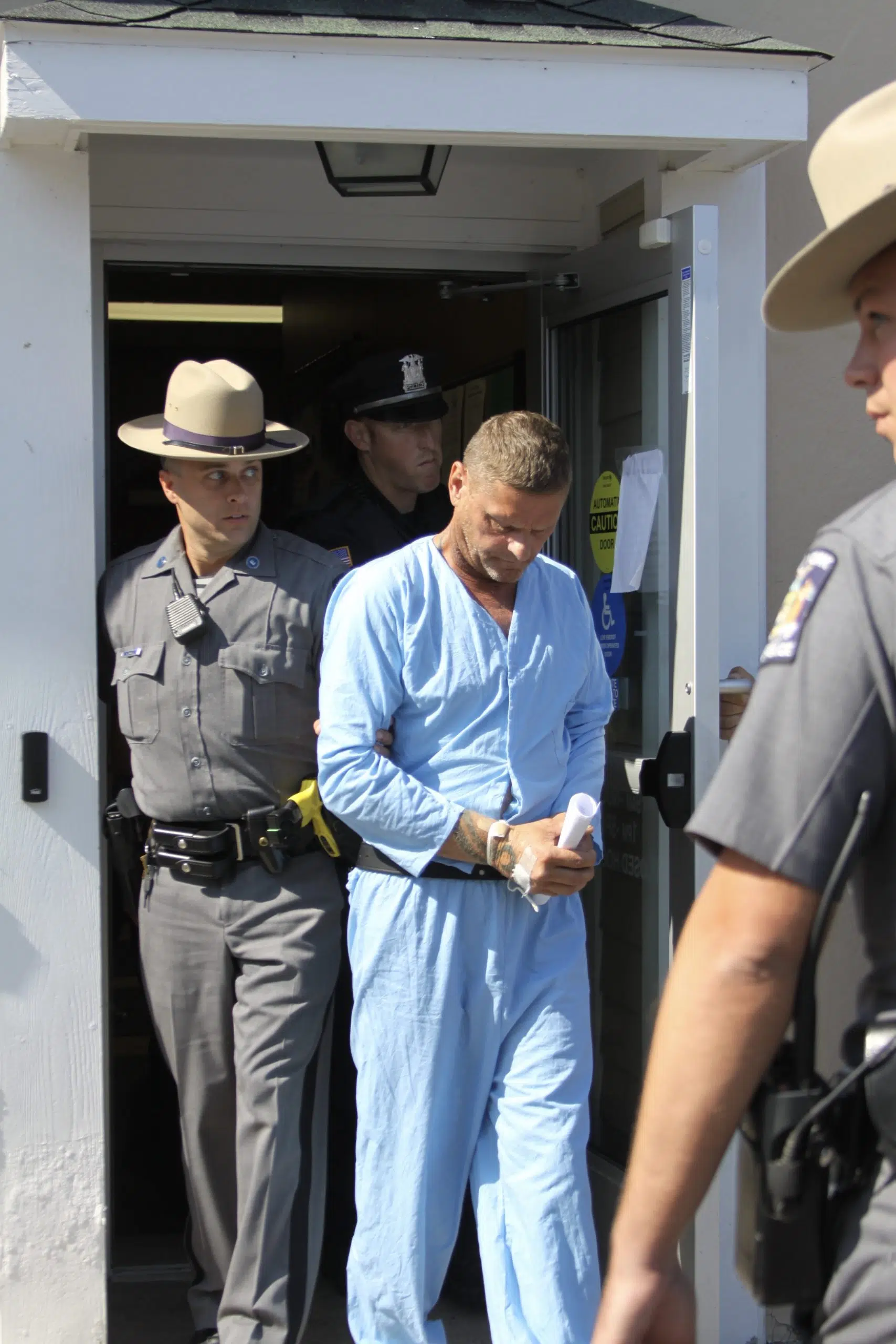 Emerson Tohafjian appeared in Seneca County Court Friday afternoon to face arraignment on a 19 count felony indictment handed up by a Seneca County Grand Jury for his alleged role in last week's shooting deaths of two people and the wounding of a third.
The 48 year old Fayette resident requested Judge Richard Healy for a postponement so he could seek legal counsel. It was granted and arraignment will now take place August 6th at 10 a.m.
Tohafjian is accused of fatally shooting his ex-girlfriend, 53 year old Lori McConnell, of Waterloo and 45 year old Charlie Andrus, of Seneca Falls, July 10th. The shooting occurred at Karen Zdunko's apartment in Waterloo.
On Friday, Seneca County District Attorney Barry Porsch listed the charges Tohafjian faces:
The indictment charged four counts of murder in the first degree, four counts of assault in the first degree, assault in the second degree, three counts of burglary in the first degree, tampering with a witness in the first degree, intimidating a victim or witness in the first degree, criminal use of a firearm in the first degree, reckless endangerment in the first degree, and three counts of criminal contempt in the first degree. All counts are felonies.
The indictment alleges that Tohafjian unlawfully entered a dwelling in violation of three orders of protection, caused the death of two individuals and injury to a third individual by means of a deadly weapon.
Tohafjian was sent back to Seneca County Jail without bail.