Livingston County Sheriff's deputies are searching an area near Route 63 in Geneseo after they say a man fled a traffic stop.  The man after pulled a handgun on a police officer before running into a cornfield and wooded area.
Police identified the suspect as 49-year old David Clyde Morgan, of Wilmington, North Carolina. Morgan has a violent history with past weapons charges, and has spent time in prison.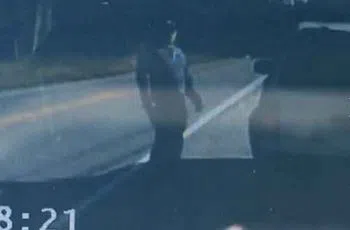 Police Photo
Local authorities are working with U.S. Marshals and officials in North Carolina. Morgan is considered armed and dangerous. He was last seen wearing a grey hoodie, grey baseball cap and blue jeans.
A woman, who was traveling with Morgan, was taken into custody and is cooperating with police.