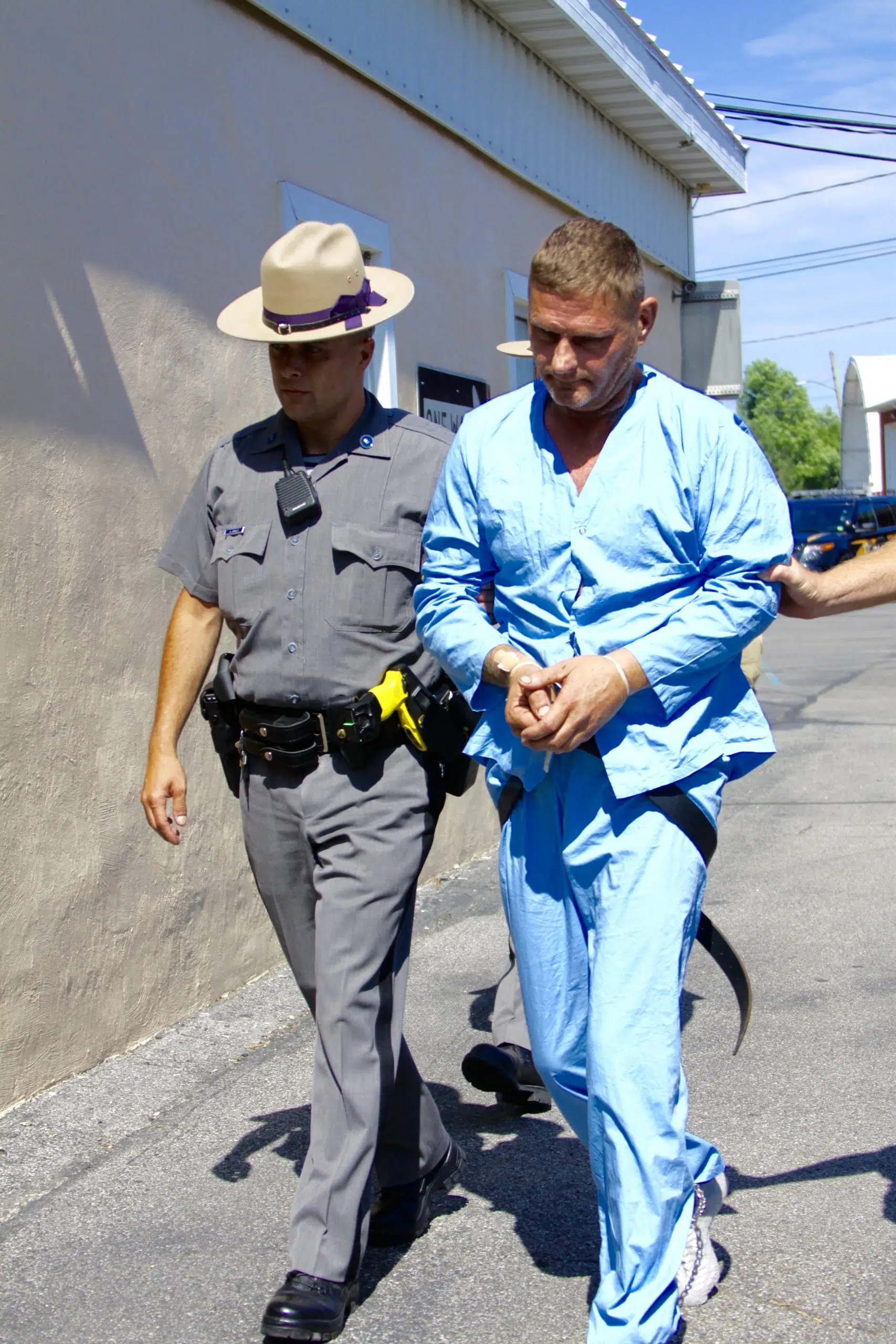 Update:
Seneca County District Attorney Barry Porsch announced that a 19-count indictment has been filed against Emerson John Tohafjian, 48, of 1470 Route 336, Town of Varick.
The indictment charged four counts of murder in the first degree, four counts of assault in the first degree, assault in the second degree, three counts of burglary in the first degree, tampering with a witness in the first degree, intimidating a victim or witness in the first degree, criminal use of a firearm in the first degree, reckless endangerment in the first degree, and three counts of criminal contempt in the first degree.  All counts are felonies.
A Seneca County Grand Jury has indicted Emerson Tohafjian on two counts of second-degree murder.
The 48 year old is accused of fatally shooting his ex-girlfriend, 53 year old Lori McConnell, of Waterloo and 45 year old Charlie Andrus, of Seneca Falls, late last Tuesday evening. The shooting occurred at Karen Zdunko's apartment in Waterloo. She was shot as well, but survived.
Tohafjian is accused of following McConnell and Zdunko inside to the apartment after they were dropped off by a taxi late that evening. The taxi driver saw Tohafjian allegedly hiding in bushes and brandishing a gun when he ran into the home.
He will be arraigned before Judge Richard Healy Friday afternoon at 1:30 at the Seneca County Courthouse.
During his initial court appearance last Friday, Tohafjian pleaded not guilty.
Tohafijan was arrested last month following a violent domestic incident in which he allegedly choked a woman and threatened to kill her numerous times before forcibly raping her. He was also accused of injuring a cat that was inside of a pet carrier he threw against a wall.  He was also arrested in early June following a domestic incident in the town of Varick.