Tom Reed's campaign staff was threatened, harassed and insulted following this weekend's Tracy Mitrano Rally in Olean which was hosted by a coalition of liberal activist groups including Citizens for a Better Southern Tier, the group whose leader was recently arrested for stealing Tom Reed campaign signs.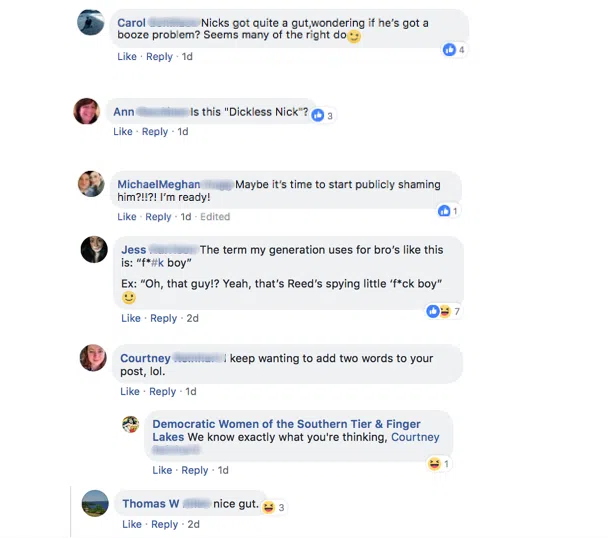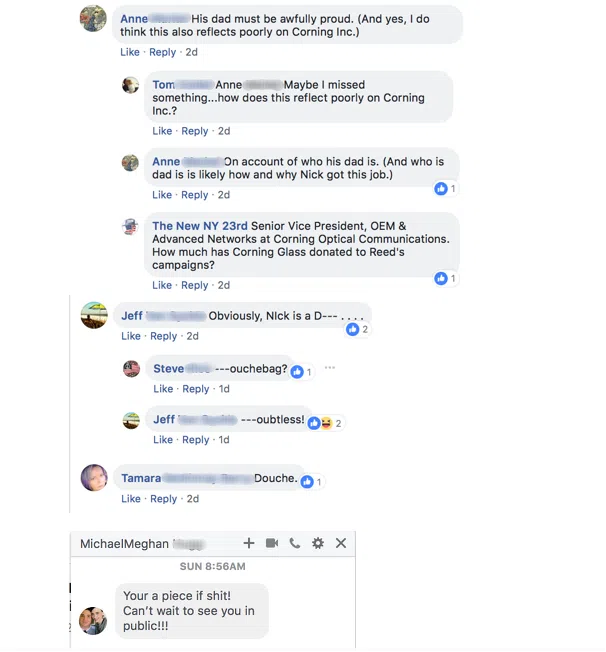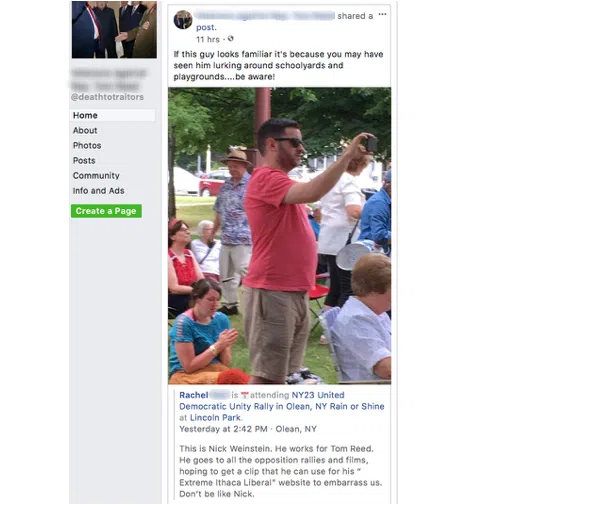 "As an elected official, I have come to accept all that goes with it. That unfortunately includes unfair, baseless personal attacks against me and my family," said Tom Reed. "But to harass and threaten members of my staff is completely unacceptable. These actions are cruel, petty, and concerning, and reflect the extremism of our opposition. Such extremism must end."
"It was surprising to see such hateful rhetoric resulting from an event that was billed as a 'Unity Rally'," said Nicholas Weinstein, Campaign Manager for Tom Reed for Congress. "When my colleagues and I attend events, we are courteous even if we fundamentally disagree. We will continue to respectfully engage on the issues and look forward to working every day to earn the support of every voter in the 23rd Congressional District."
The threats to Reed's staff come just weeks after Maxine Waters encouraged harassment of public servants, telling a crowd of protestors:
"Let's make sure we show up wherever we have to show up. And if you see anybody from [President Trump's] Cabinet in a restaurant, in a department store, at a gasoline station, you get out and you create a crowd. And you push back on them. And you tell them they're not welcome anymore, anywhere.
Citizens for a Better Southern Tier is the protest group that controversially held up a Nazi flag and compared Republicans that support Donald Trump to Germans who supported Adolf Hitler