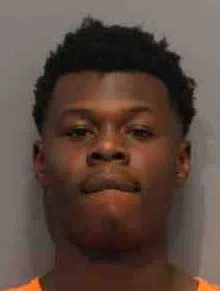 Quick work by Auburn Police and help from alert citizens early Monday morning has landed an 18-year old behind bars on a robbery charge.
Captain of Detectives Jim Moore tells Finger Lakes News Radio a man dressed in black and wearing a ski mask robbed the Byrne Dairy on the Arterial at gunpoint around 1:45 in the morning. The suspect took off with an undisclosed amount of cash before the clerk called 9-1-1.
18-year old Javon English was taken into custody and the recovery of evidence, including a handgun led to him being charged with robbery. Captain Moore says the investigation in continuing and more charges could be forthcoming.
If you have any information, you're asked to call Det. Brian Blanchfield at (315) 253-3235.  As always, you can remain anonymous.