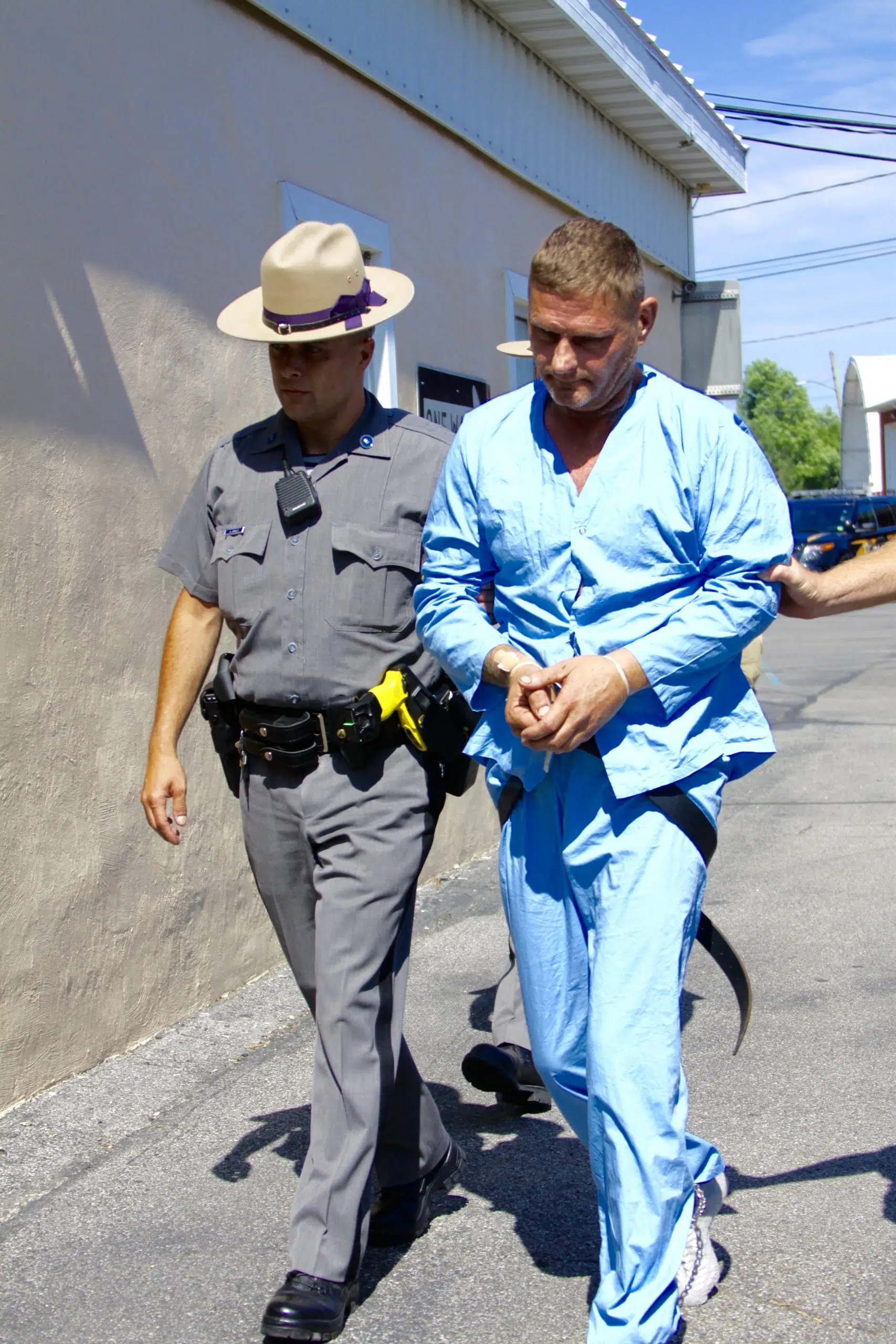 It was a quick, but at times tense court appearance for 48-year old Emerson "John" Tohafjian Friday afternoon in Waterloo Town Court.
Tohafjian was brought before Waterloo Town Judge Christopher Folk and he plead not guilty to two counts of 2nd degree murder for the deaths of a man and woman in Waterloo Tuesday night.
Several of Tohafjian's family members were in the courtroom.  Also in the court were family members of Lori McConnell who is the woman shot to death at the home Virginia Street.  While Tohafjian was in another room speaking with his court appointed attorney, the two families started yelling at each other. State Police quickly stopped the shouting match.  Judge Folk threatened to clear the courtroom if the yelling continued.
Finger Lakes Daily News has named the victims in the shooting.  Police still have not released the man's name that was shot and killed.
A preliminary hearing was scheduled for next Thursday afternoon in Waterloo Town Court, but a Seneca County Grand Jury will hear evidence in the case on Monday morning and the case could be sent to Seneca County Court.
Judge Folk sent Tohafjian to jail without bail.After the arraignment family members, including Tohafjian's 72-year old father were allowed to speak to him.  The judge ordered them not to touch him or hug him.