UPDATE 12:00 PM
Auburn firefighters are mopping up after extinguishing a 3-alarm fire at an aparment house at 5 Washington Street.
Chief Joe Morabito says the call came in around 8:30am, and the fire was in the attic and the roof.  He tells Finger Lakes News Radio none of the tenants were injured.
The Red Cross is at the scene to assist the tenants.
The cause of the fire has yet to be determined.
Photos by Steve Penstone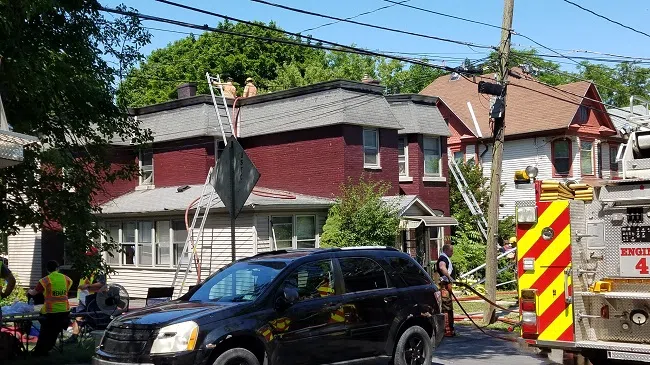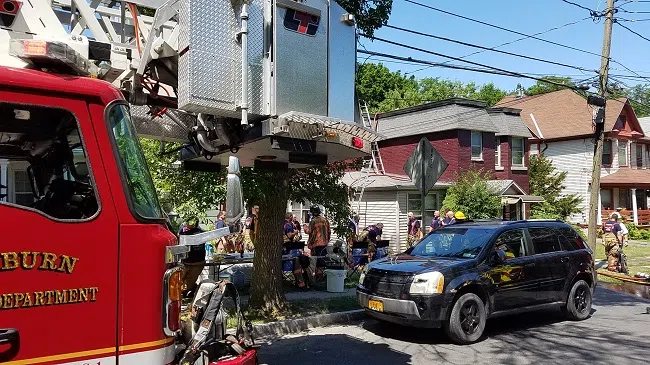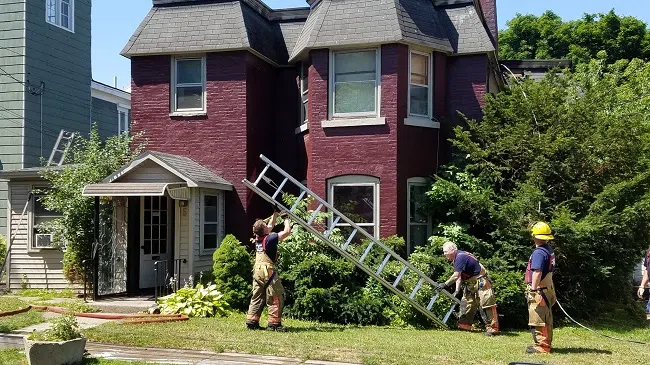 ---
Auburn firefighters are on the scene of a house fire on Washington St. north of Genesee St.
We will have updates as they become available.
Photos by Ed Helinski