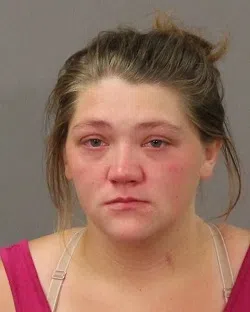 A 24-year-old Auburn woman's crime spree took another turn on Tuesday.
Emilie Keeney's troubles with the law began in January of 2016 when she was arrested for shoving a state trooper and attempting to flee police while officers broke up a fight at Osteria Salina on State Street.
Keeney and two cohorts were arrested last summer following a pair of robberies of migrant farm workers in the county. She was scheduled to be sentenced in Cayuga County Court on Tuesday, but the sentencing was postponed and she pled guilty to a charge of attempting to promote prostitution. According to the Citizen, her customers were migrant workers at a Scipio farm.
Keeney is back at the county jail and is now scheduled to be sentenced next month.