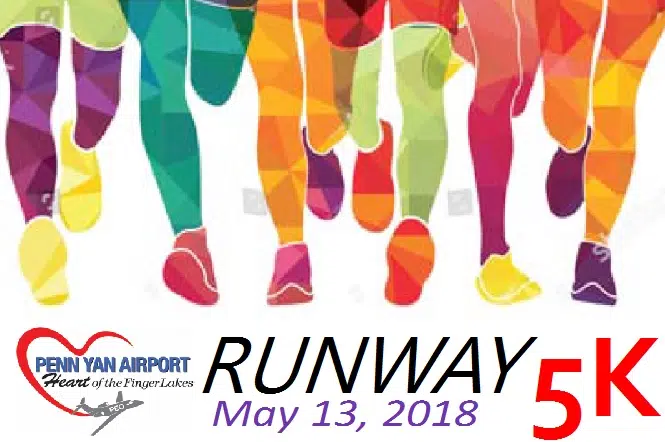 The first annual "Runway 5K" held at Penn Yan Airport on May 13th raised $3,000 in support the New York State Sheriff's Institute Camp on Keuka Lake.
The event itself raised $1500 and main sponsor – Seneca Flight Operations, a division of Seneca Foods Corporation – matched the funds for a total contribution of $3000. Seneca Flight has been operating at the airport since 1956 and in the early 1990's began managing the county owned airport under an Agreement with Yates County.
"Our first year was a great success", said Richard Leppert, Seneca Flight Operations President and General Manager. "Events of this type build a following and increase participation year after year and we intend to add new events each year and in turn increase the contribution to the NYSI Summer Camp for Kids fund.
Yates County Sheriff Ron Spike, Chairman of the New York Sheriff's Institute, is grateful for the contribution. "The NYSI summer camp for kids fund helps disadvantaged kids that come from across the state that can benefit from positive contact with law enforcement. It is a wonderful asset for the Finger Lakes and we are grateful for the commitment and financial support from Seneca Flight and the Airport. After all, it's all about the kids!"
Donations to the Summer Camp for Kid's Fund are tax deductable. Donations can be made at www.sheriffsinstitute.org. The 2018 Summer camping season is already in full swing.
The next race to benefit the summer camp will be held Sunday, May 12, 2019 on the runways of the Penn Yan airport. Details can be found at www.pennyan5k.org.