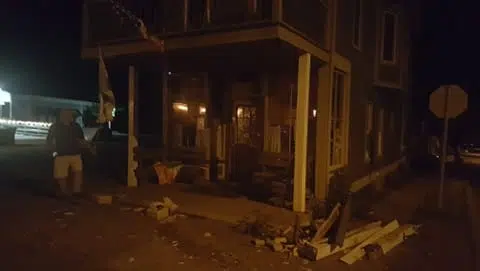 An alleged drunk driver struck Maloney's Pub and the Village Tavern in Hammondsport early Tuesday morning.
In a post on Facebook, Erin Maloney stated a considerable amount of damage was done to their front porch, while several trees and tables at the Village Tavern were taken out too. Police have not released any information yet about the driver involved and if they suffered any serious injuries.
Maloney said after spending the morning accessing damage, the pub will be open for business as normal starting Tuesday afternoon.