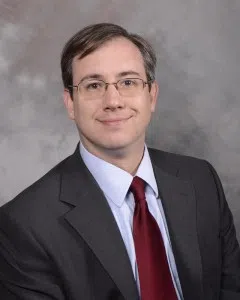 The union representing the rank and file officers of the Auburn Police Department has announced its endorsement of Judge David Thurston as he seeks election to the position of Auburn City Court Judge. Thurston has served as the Associate City Court Judge since 2014.
In a statement released last week, the Local 195 executive said during that time Judge Thurston has proven his commitment to the firm and fair administration of justice. The union cites his dedication to his position which helps to keep the community safe, and helps create a positive environment under which the City can thrive.
The Auburn native is running as the Democratic Party candidate to succeed retiring City Court Judge Michael McKeon.