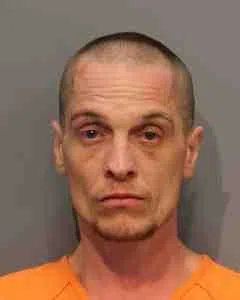 The 34-year-old Auburn man that kept police at bay for nine hours while he was on the roof of an Orchard Street home back in March pleaded guilty Thursday to attempted robbery and resisting arrest charges.
Shortly before that incident on March 11th, Bradley Strange attempted to rob a 75-year old man after the victim had driven him to Auburn. The man was treated at Auburn Community Hospital for cuts to his hands. That investigation led officers to 51 Orchard St, and when they attempted to interview the occupants, Strange climbed onto the roof and refused to come down. Eventually, Strange jumped off the roof and attempted to flee, but was quickly captured.
When sentenced in September, Strange will likely receive 10 years behind bars and five years post-release supervision.